Sir Llew Edwards Interior Architecture | UQ
The educational building is inclusive of multi-purpose teaching rooms, lecture theatre, offices, breakout terraces.
Client
University of Queensland
Status
Completed in 2008
Traditional Custodians of the land
The Turrbal and Jagera people
Gross Floor Area
20,000m 2
Context
The Sir Llew Edward building is located overlooking the main forecourt of the University of Queensland's St. Richard Kirk Architect was engaged by the University of Queensland to design the specialized interior fit out to levels one and two of the GPN4 building, University of Queensland, St Lucia campus.
KIRK and ML Design in collaboration were the architects for the GPN4 building shell. The building was completed in July 2008 with fit out of the AV and IT continuing to October.
Timber battened corridors brings KIRK's domestic work to mind, while dampening the sounds of students congregating
Andrew Leach
Architecture Australia, 2009
Concept
The space contains several novel elements in its specification. Before construction, and after extensive consideration of the kind of activities required, the general arrangement of the space was documented by Hamilton Wilson (of Wilson Architects). This generic plan became the basis for the detailed design work carried out KIRK.
KIRK received a deferred brief for the project and completed the concept design for the interiors during the early building shell construction phases. This allowed for some 'on the fly' reworking of the building shell to suit and enhance this new interior program.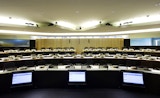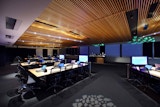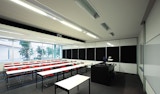 Pedagogy
In planning the spatial aspects, KIRK first considered the pedagogy, which was determined to be primarily a Lecture profile, with the didactic mode taking up 80% of the time. The Cohort in this mode was to be 100 students. The remaining 20% of time was considered for small group discussion with a cohort of four.
In response, the design specified a tiered theatre but with a double row of desks per tier and swivel chairs on castors. This would allow collaboration between groups of four with two in each row of the double tier. To accommodate this, the rear desk was made wider, and the desktop tablet displays were mounted on swivels. In addition, care was taken to provide an adequate circulation zone.
The level one and two interiors consist of three seminar rooms, a small lecture theatre and two specialized teaching spaces - the Collaborative Learning Centre (CLC), and the Advanced Concept Teaching Space (ACTS). The CLC and ACTS are technology-intensive, specialized concept teaching spaces. The CLC is the third generation collaborative learning space to be built by the University, and the ACTS is a world-first space. Both the CLC and the ACTS are designed to facilitate both a didactic and collaborative learning mode, which is facilitated by reconfigurable and 'wired' custom-designed joinery.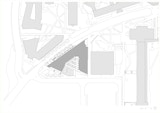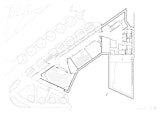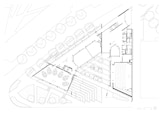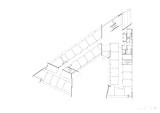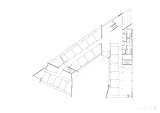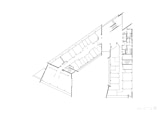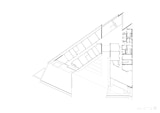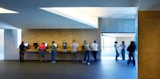 | | | |
| --- | --- | --- |
| RAIA F.D.G Stanley Award | 2009 | Public Architecture |
| CCAA State Winner | 2009 | Public Domain Award |
| RAIA Regional Commendation | 2009 | |
| IES Awards of Excellence | 2008 | Lighting Design |
| | |
| --- | --- |
| Interior Architecture | KIRK |
| Architects in joint venture: | ML Design |
| Photographer | Scott Burrows & Patrick Bingham Hall |
| | | |
| --- | --- | --- |
| Architecture News Plus | 2012 | Sir Llew Edwards Building at University of Queensland |
| FuturArc | 2012 | Sustainability: The Necessity for Innovation in the University Sector |
| UQ Architecture Publications | 2011 | Course Brochure |
| The University of Queensland, Australia | 2010 | The Advanced Concept Teaching Space |
| Architecture Australia | July/Aug. 2009 | GPN4, Richard Kirk Architects and ML Design's new work at UQ |
| Courier Mail | 2009 | Australian Institute of Architects Queensland Awards |
| HEAT Architecture | 2009 | Sir Llew Edwards Building |
| Edition 67 (UQ) | Aug. 2008 | Construction on Campus |
| Future Living - RKA profile | 2008 | Grand Design - Visionaries Profile |