West End House
A small house on a 267m² lot - the last vacant site of the 1865 West End Estate. Largely constructed of timber and plywood, this house seeks to create a sense of privacy and at the same time openness in the dense array of traditional timber dwellings.
Traditional Custodians of the land
The Turrbal and Jagera people
Status
Completed 2015
Gross Floor Area
160m²
Location
West End, Queensland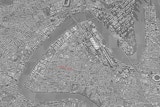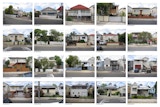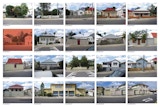 Context
The West End House occupies a rare fragment of previously undeveloped land in the historically dense inner-city suburb of West End. Located on a tight site the residence maximises light and ventilation while nestling smartly into the existing streetscape.
The residence attempts to re-invent the housing type particular to the area and provides an alternative solution for single residential development that improves upon existing amenity within the constraints of a historically dense neighbourhood.
Concept
The concept for the West End House is all about the section - rather than relying on light and ventilation from the sides, the plan and section are arranged to open to the front, back and above.
Sustainability
The residence takes a multifaceted approach to provide a holistic sustainability solution. The project utilises a number of standard environmental sustainability strategies such as energy efficiency, rainwater harvesting, solar power and natural daylighting. No mechanical ventilation is used within the residence with generous openings and ample insulation, allowing breezes to maintain and regulate the ambient climate.
The design approach was also conscious of the need to deliver an efficiently constructed building. All building elements were rationalised from the building's structural systems, framing and cladding, which resulted in the ease of construction, economy of materials and limited wastage.
The West End House contributes to the community's overall sustainability by encouraging development within a well-serviced dense neighbourhood, reducing the impact of cars and occupying a previously underutilised site.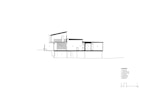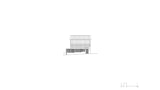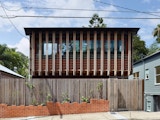 | | | |
| --- | --- | --- |
| RAIA State Award | 2016 | Residential Architecture Houses (New) |
| RAIA Regional Commendation | 2016 | Residential Architecture – Houses (New)  |
| Houses Awards Commendation | 2016 | New House Under 200m² |
| Intergrain Timber Vision Award | 2016 | Residential Exterior |
| | |
| --- | --- |
| Structural Engineers | NJA Consulting |
| Hydraulic Consultant | Neil Blair Associates |
| Contractor | Owner and Artisan Carpentry (David Shotton) |
| Photographer | Scott Burrows |