Bandar Baru Klang Masterplan
Township Redevelopment Masterplan - Bandar Baru Klang
Location
Bandar Baru Klang, Selangor
Client
ACMAR International
Site Area
200 acres
Status
Proposed
Concept
Within the existing build fabric on site of Bandar Baru Klang, key moves include the reorganisation of traffic networks, a major Transport oriented mixed-use development, the addition of significant residential components, consolidation of commercial precincts and new educational facilities to facilitate a balanced and vibrant community and commercial program.
Underpinning the proposal a comprehensive sustainability strategy informed the master plan incorporating buildings, infrastructure and landscape to integrate and articulate public spaces, streets, buildings, sidewalks. The introduction of linear parks seamlessly connects higher density commercial, residential, mix use precincts and recreational components, facilitates a walking culture enhance local activity and quality of life, whilst also resolving key environmental and infrastructural aspects of the plan.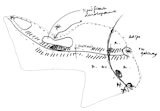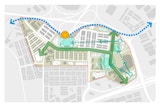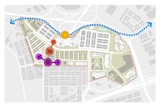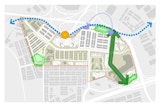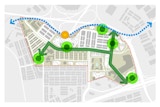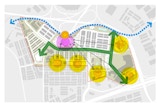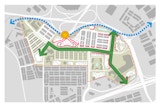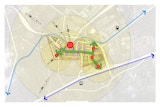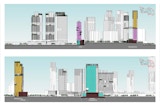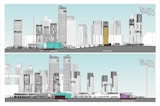 Context
Bandar Baru Klang is an existing 200-acre existing township 30 Kilometers from Kuala Lumpur City Centre. A proposed Light Rail public transport system offers a unique opportunity for increased connectivity and revitalisation.
KIRK was engaged to prepare an innovative redevelopment master plan to position the township as a dynamic, attractive, livable and sustainable exemplar of tropical urbanism.