Iskandar Waterfront Development
World-leading biophilic Asian city & Tropical Urbansim
Client
Iskandar Waterfront
Status
Proposed
Context
KIRK participated in a limited design competition in association with URBIS to propose a new world-leading biophilic Asian city of tropical urbanism. The project vision was to create a benchmark in tropical, sustainable urban living.

The most influential strategy in the context of the biophilic city vision, relates to landscape and ecology. The tropical latitude of Iskandar and the scale of development proposed in both the citywide and site-specific master plans, provide an opportunity for a very special urban landscape ecological response.
- All tower rooves have a landscape dimension and will harvest and polish roof water
- All podiums are designed to operate as natural hill-scapes that use and store water for planting and then treat it before it re-enters the estuary
- Facades are layered to incorporate operable elements as well as a landscape skin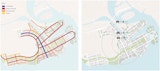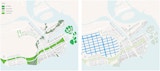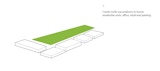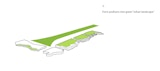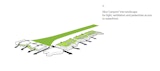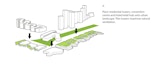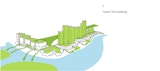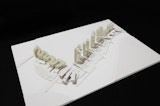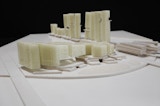 Concept
Conceived as the most environmentally sustainable urban place in Malaysia, Iskandar biophilic city will be the most environmentally sustainable urban place in Malaysia. Thus, it will attract significant employment, population and tourism and be known the world over as the benchmark in tropical, green urban living. Clear precincts and quarters offer diversity. A heroic system of green space offers unrivalled amenity, and a truly beautiful waterfront forms the beating heart of the City's diverse people and culture.
An activated waterfront sits against a backdrop of elegant green towers and a fine grain urban realm of streets, laneways, urban plazas and parks. Towers are slim to ensure light and ventilation with layered facades to incorporate a breathing landscape skin. The built form strategy comprises a number of key ideas which of particular note:
- The ground plane is predominantly occupied by retail and commercial uses
- All podiums are sleeved in activity generating uses such as office and commercial or shrouded in deep tropical landscape
- Tower forms are slim and vary in height to ensure light and air through to the interior of the wider precinct
- The tower forms are residential
- The single large serpentine building comprises an hotel and supporting uses and the tip of the peninsula contains cultural or tourism related uses that complement those proposed for the eco islands.