Court of Light | Nilai Memorial Park
Malaysia's premier internment facility combining classic architecture with horticultural art of the orient
Location
Nilai Memorial Park, Negeri Sembilan
Client
Xiao En Group
Status
Completed
Gross Floor Area
1800 m2
Context
The building is located at Nilai Memorial Park, recognised as Malaysia's premier internment facility that incorporates the classic architecture and horticultural art of the orient with the sophisticated planning, layout and design of the famous and the modern cemeteries of the West.
The building completes an existing collection of other memorial buildings and unifies the precinct with a central community focus. The building caters for different religious groups and is respectful of traditional cultural values and spiritual belief.
Concept
The client's corporate philosophy of gratitude and filial piety that embraces notions of extending family relationships to the broader community, respect for the elderly as a person's parents, and care for the young as a person's children informed the initial design strategy.

Working closely with the client in the design process, the precedent and standard typology for columbaria buildings was critiqued, challenged and reinterpreted to provide more welcoming spaces for family members of deceased during inurnment ceremonies, religious festivals and general visitation.
The building makes meditative and contemplative spaces and is deliberately restrained and neutral in its aesthetic. The monumentality of the simple geometric forms is softened by reflective water features and openings to frame views outwards and up to the sky with fine screens that filter tropical daylight and allude to eternal and infinite of the sky.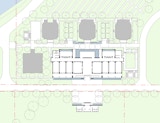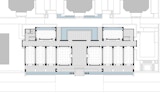 Sustainability
The range of different modes occupation of the building drove innovative strategies towards lighting, air cooling and ventilation to reduce energy consumption and long term operational costs.
The building is designed to 'breathe' where openings allow and channel air movement in the public outdoor gathering spaces sufficiently to not rely on artificial cooling.
Skylights and screened clerestory windows not only connect the building to the sky to suggest the eternal and ephemeral, they provide sufficient natural light to negate the use for artificial lighting during normal hours of operation to the building.
Artificial lighting and cooling is limited to luxury memorial halls only, and this is to be controlled so that only in operation while visitation occurs to the rooms.
The briefed 100 year lifespan for the building required particular considerations of sustainability in construction methodology, detailing and material resilience with low maintenance and durable materials are specified throughout.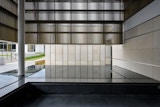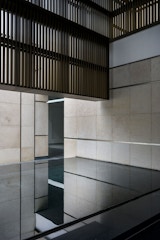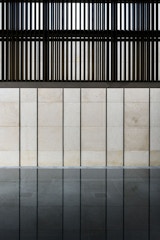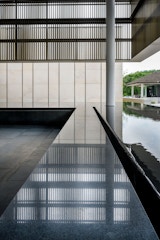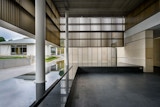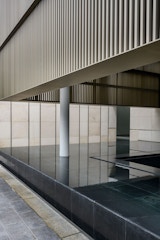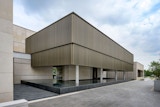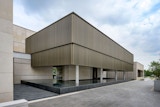 | | |
| --- | --- |
| Local Submitting Architect | A. R. Norman Selamat |
| Civil & Structural Engineer | Advanced Consulting Engineers Sdn. Bhd. |
| Mechanical & Electrical Engineer | Y. F. Perunding |
| Quantity Surveyor | Perunding Kos T&K (PKT) Sdn. Bhd. |
| Sustainability | Neapoli Sdn. Bhd. |
| Contractor | Pembinaan CMW Sdn. Bhd. |