Sentul Aged Care Community Centre
KIRK were successful in the limited design competition for Sentul Aged Care Community Centre, Malaysia. The Centre caters for seniors, their families, caregivers, and the broader community offering services for recreation and care to elderly participants.
Location
Malaysia
Status
Limited Design Competition Winning Entry
Client
KLCSI
Gross Floor Area
800 m²
Context
The planning and tectonics are derivative of traditional local vernacular whilst adaptability is optimised with the simple modular structure. This allows a flexibility in program that can cater for diverse modes – larger spaces suitable for dining, exercise, arts, seminars and library space to smaller configurations suitable for personalised services including counselling, medical consultation and rehabilitative therapies.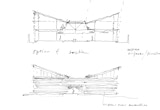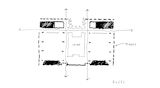 Concept
The central courtyard is the key space of the building that embodies an inclusive public realm, organises movement and provides clear way finding. The flanking side pavilions house the functional program and assume a domestic scale and massing that is deliberately de-institutionalised to make a place that is welcoming and a 'home away from home'.