JCU 300 - 303 Refurbishment - Indigenous Education and Research Centre (IERC)
In 2017, KIRK was selected to refurbish James Cook University's Indigenous Education and Research Centre (IERC), including the Arts and Media Centre. KIRK provided full architectural services.
Location
Bebega Yumba Campus, JCU, Townsville, Queensland
Client
James Cook University, Townsville
Status
Completed 2018
Gross Floor Area
1000m 2
Project vision
The project vision — developed in collaboration with JCU and key IERC users — focused on creating safe, welcoming and inclusive places for Indigenous education, research and engagement through transparency and connection with the natural environment.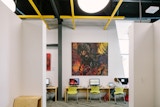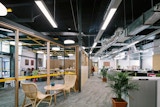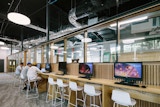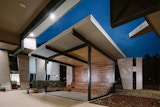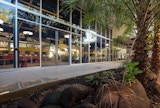 Transforming learning spaces
Previously designed as a multitude of formal enclosed learning spaces, KIRK worked with the client and user groups to reinvigorate the planning and transform the interiors into an exciting, active learning hub.
The program consists of contemporary teaching and learning spaces with offices, hub spaces, computer labs and meeting rooms.
KIRK also activated and transformed the outdoor circulation, melding internal and outdoor spaces, through the considered addition of sheltered informal learning hubs that engage with the tropical landscape.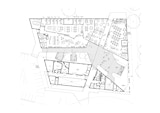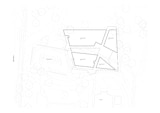 Quality design, quality outcomes
The centre point of the project is Building 301, the IERC, designed to be a warm, welcoming place for Indigenous students to engage and create community.

The increased transparency and visual connection from indoors to outdoors has encouraged regular use and increased building occupancy.
Our design has provided the client with various learning pedagogies (peer to peer, informal, formal, and active) to support flexible, multi-functional use as needs arise.
The project created a completely different environment and setting, delivering significant peer to peer learning opportunities in the Indigenous Education Research Centre. Aboriginal and Torres Strait Island students now have inclusive, dedicated spaces to commune, learn and share support.
The project also promotes biophilia, connecting users to natural elements. We achieved this through materiality, intelligent planning, as well as promoting positive social behaviours through intentional transparency of the design.

More on KIRK's design
Hear from students and staff about how the IERC creates a home away from home, in JCU's promotional video.
KIRK is known for our expertise in tertiary education design and master planning. Our portfolio showcases celebrated higher education and institutional developments, particularly in tropical regions, such as Queensland and South East Asia.
Our clients tell us they appreciate our commitment to technically-crafted, sustainable design that is both contemporary and relevant for the future, while remaining authentic to the people and places of origin.
We took great care in the design process to make sure the space was first and foremost inviting to Indigenous students. The success is mostly evident in the remarks we hear from students: "the space feels different.. inviting.. safe".
Professor Martin Nakata
Deputy Vice-Chancellor Indigenous Education & Strategy at JCU
Our design principles had to be respectful of the ancient traditions of the first peoples; respectful of Indigenous understandings of Place, Country and Language; respectful of people and the hurt that still pains us today; respectful of the everyday challenges in teachings that pull Indigenous people toward continuities with Western traditions and away from ancient traditions; and as important principles to engage non-Indigenous people, the colonisers, to unlearn, learn and re-learn how to engage the significance of the first people in this country.
Professor Martin Nakata
Deputy Vice-Chancellor Indigenous Education & Strategy at JCU